Skin Care: Malaika Arora's Secret of Glowing Skin, Use Homemade Face Masks
Seeing the fresh and glowing skin of Bollywood actress, everyone wants her skin to look bright and soft like heroines. People think that these heroines must be using expensive products one by one, but do you know that there are many such actresses who adopt home remedies to maintain their beauty.
Actress Malaika Arora is one of them. At the age of 47, Malaika Arora is still beating the young actress with her figure and beauty. Let us tell you that Malaika often shares her fitness and beauty tips with fans. Some time ago Malaika Arora shared a video and photo in which she told the secret of her beauty to Aloe Vera Gel. Malaika had told that she uses aloe vera gel when she is troubled by acne and acne.
Let us tell you that Malaika Arora's skin remains very dry. Being troubled by dryness and blemishes of the skin, Malaika uses a home-made face pack. Malaika applies a face pack made of cinnamon on her skin.
Make face pack at home with cinnamon
To make a face pack made of cinnamon, you will need half a teaspoon of cinnamon powder, a teaspoon of honey and a teaspoon of lemon juice. Make a paste by mixing these three things. Now apply it on the face and wash off with cold water when it dries. After this, apply any mild moisturizer on the face.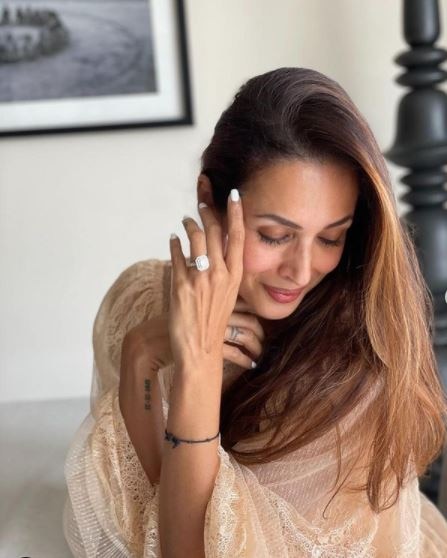 Brightening cream and Vitamin-C are used in chemical based face masks. By applying them, the face starts glowing but after leaving them, dullness starts appearing on the face. That's why you should use beauty products made from natural products.
Check out below Health Tools-
Calculate Your Body Mass Index ( BMI )